So, who's up for a game of tag? This one isn't a bunch of random (and probably useless) information about me. This is a game of Blog Tag, where I get to look back over my blog and posts that I've written. Thanks to my blog buddy,
Lucy
, for suggesting the game. If you decide to do this, come back and share the link - I'd love to give your posts some love!
Which is your most beautiful post?
The photographer in me is having a hard time choosing between my
Vegas weekend
, where we visited Red Rock Canyon, and my birthday weekend, which involved a trip to
Griffith Park Observatory
. I think that Red Rock Canyon wins in the end, seeing as it's quite humbling to be surrounded by something so beautiful created by nature. It reminds me that I should take my camera out for weekend field trips more often, seeing as sometimes pictures say more than I possibly could in words.
Which is your most popular post?
My
review
of
eknittingneedles.com
definitely wins. As a follow-up, I've been using these needles almost exclusively in the last 18 months and have only run into one problem (where the cable came off the needle). Still can't beat them for the price (and that reminds me that I need to order a new set of double pointed needles!)
Which is your most controversial post?
I try to stay away from controversial most of the time, but when some asshats
sprayed graffiti
on the outside of my building, I couldn't hold back on the rant. Still not particularly controversial I think, but that's about as close as you're gonna yet.
Which is your most helpful post?
Based on the number of views? My [dummies guide to quilting]
tutorial
for a disappearing 9-patch block. You can see what the finished quilt looked like
here
.
I actually very much enjoy creating tutorials and the few that I've done have a link on the sidebar. I've been meaning to come up with concepts for more tutorials that you guys may find interesting so feel free to make suggestions if you have any.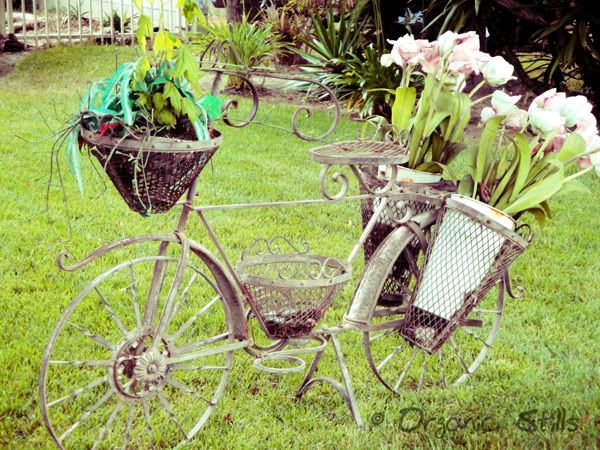 Which post's success surprised you most?
When I randomly
took my camera on a walk
one morning in my neighborhood, I figured I'd shoot some pictures on my route for fun (and to attempt to keep me motivated to get off my butt and walk in the morning). I had no idea that other people would find the random photos so interesting. This post is second to my knitting needle review in terms of views. Perhaps I need to do it again. :)
Which of your posts do you feel didn't get the attention it deserved?
To me, it's surprising that some of the recipes I have posted haven't received that many views. You can see all of them if you click "daily dish" on my sidebar, but the
Tagine
that I made didn't get much love (although very much loved by my belly). Now that we're in winter, I'm definitely going to be making this more often - it's excellent comfort food and super simple given that you can leave it in the crockpot all day, with the added benefit that it makes the house smell delicious.
Which post are you proudest of?
Without question, it is my post - "
I made it!
" That post was speaking to everything I've worked toward during my adult life. The trials and tribulations of my immigration from England to the US could practically be a book. [If I were ever to write a book, there would definitely be a chapter on things NOT to do, another on what to do when stranded in another country without your clothing...] Regardless, the day I got my green card held a sense of accomplishment, relief, and pride in my own determination.
It's interesting to look back at my posts, some of which I'd completely forgotten about, and see how my blog has progressed. When I was writing my old blog, I spent too much time worrying about what I thought people might want to read and staying true to a theme. As a result, it became a chore for me. When I started over with this blog, I just wanted to have fun and share a piece of me, no matter how random. I feel like I've made a few friends, and gathered a few followers along the way - and [as Tosh.O may say] for that, I thank you.