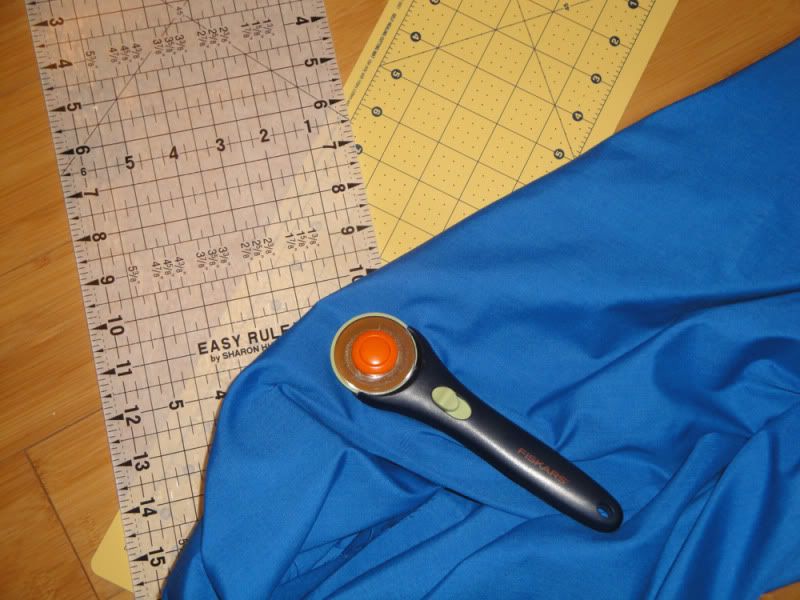 I'm in the process of making my first patchwork "quilt type thing" using some fabulous retro Winnie The Pooh fabric. I had a great idea to go get a rotary cutter and self-healing mat at the Joann sale last week and now I'm wondering why it took me so damn long to buy them! The preparation of neatly pressing and cutting everything was always the most frustrating part of the sewing process for me, seeing as it would always take 3 times as long to cut things as it did for me to sew them together. (That's the impatient, looking for instant gratification, little kid whining "but I want to make it
NOW",
part of me coming through).
I know I can't use this for everything but I'm loving the time saving aspect so far and Deuce seems to find enjoyment in assisting me by holding the end of the cutting ruler for me. The dangerous part of all this of course is that I'm having far too much fun making the patchwork top for the quilt. As if I need another hobby to occupy myself with...