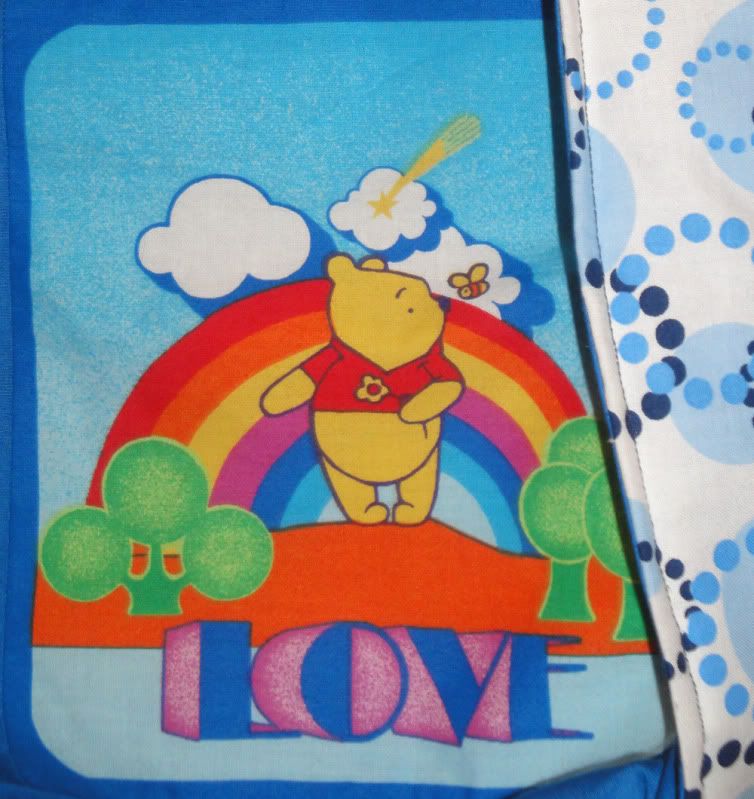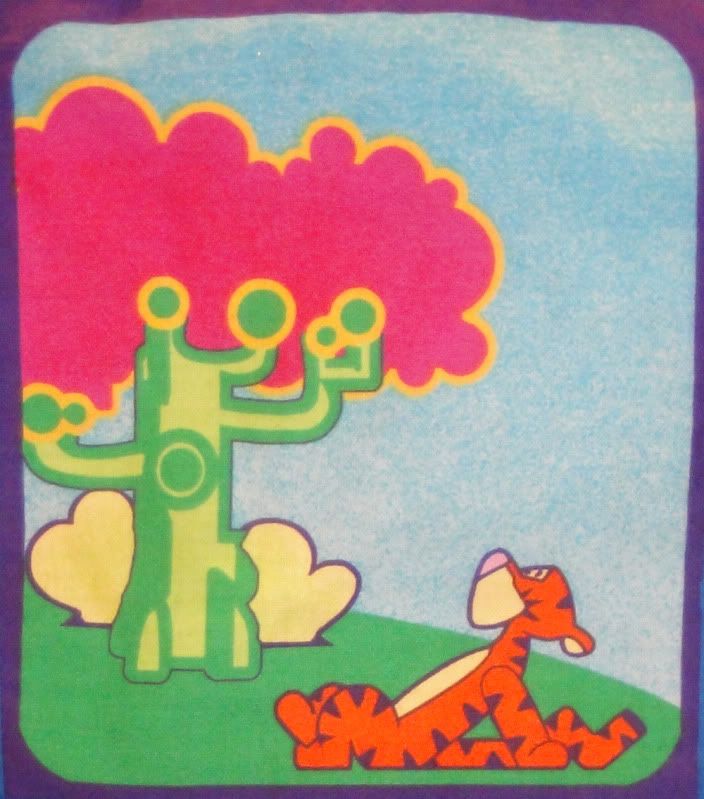 A little while ago, I claimed a couple yards of awesome retro Winnie The Pooh fabric as part of a swap package on
Craftster
. There were various panels with each of the beloved Pooh characters, with some rather garish yellow in between. I figured I could cut each of the panels out separately and replace the yellow with a more fitting color. I chose a pretty blue for the panel pieces, with a coordinating fabric for the back.
I've never made patchwork before so this was a bit of an adventure for me (read: I was totally winging it). I'm mostly happy with the way it turned out, although it's wonky in a few places, some of the corners don't match up and, based on this initial project, I'm pretty sure that batting is a pain in the butt to work with. I'm also confident that I might be in love with creating patchwork and may very well end up adding quilting to the rather extensive list of things that I want to conquer.
I'm starting to develop all kinds of ideas in my head for fun patchwork baby blankets so this may require a trip to the fabric district downtown - it's like being lost in fabric heaven down there. I'll be bringing my camera to report back to you all when I go, for sure!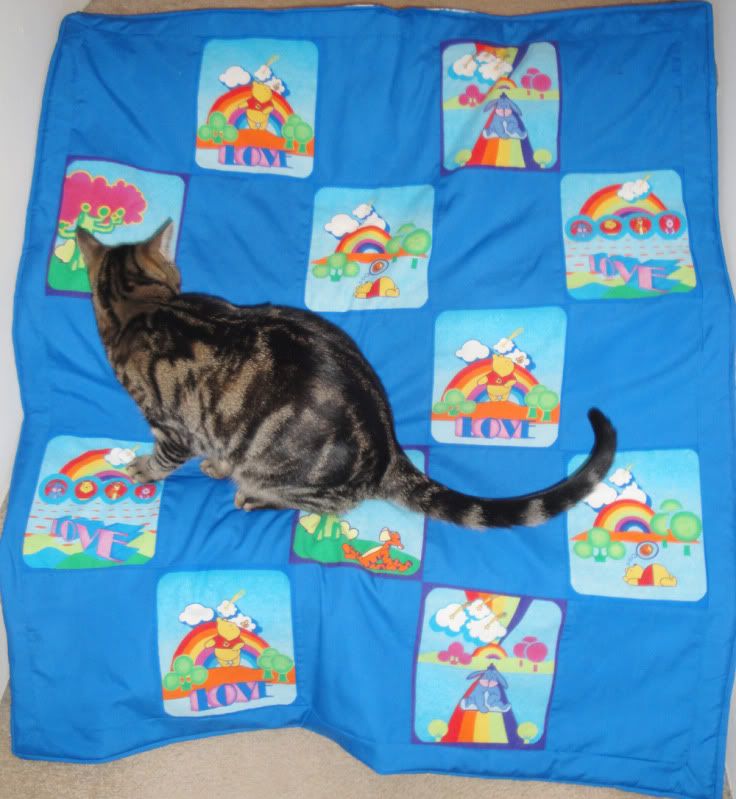 Of course, Deuce had to give it his approval when I was done. So, what will I do with my slightly crooked but oh so cute first attempt? The second I finished making it, I already knew who would love it to pieces and I'm excited to be able to gift it to them when I see them next. :)