It occurred to me the other day that I'm a 30-something yet my make-up bag is seriously lacking. I've never really worn a lot of make-up. In fact, I probably wore it more consistently when I was 17 than I do now. As a result, most of the make-up I own is pretty crappy (except the slightly nicer stuff I bought for my wedding day, which was nearly 3 years ago!)
For my face, I got the
Under Eye Concealer & Highlighter
, the
Complexion Perfection
, and the
Translucent Matifying Powder
.
For my eyes, I got the
Brightening Eyeliner
,
Brightening Eyecolo
r (Luxe colorway) and
Waterproof Eyeliner Pen
.
I also picked up a couple of brushes to add to the minimal collection that I already have - the
Eye Shadow Brush
and
Total Face Brush
.
So, for the first time in a long time, I had a totally girly-girl moment and played with make-up!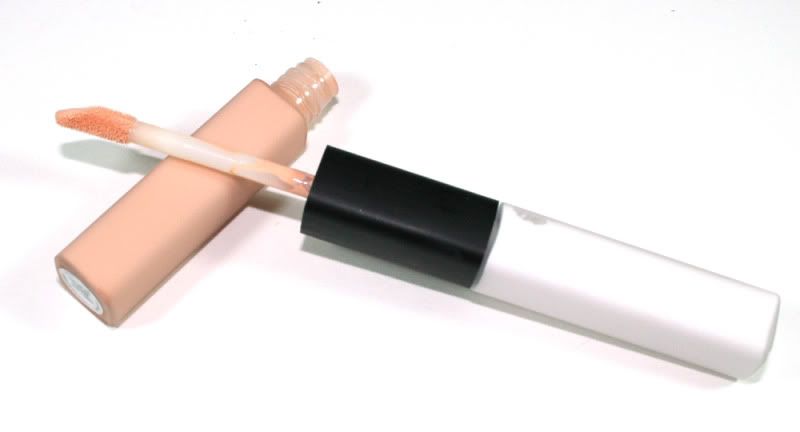 The Complexion Perfection is a pretty cool little product. It has 4 colored powders that you can use mixed together to even out tone, or individually to treat specific problems. I used the total face brush to use the powder all over my face, then used a little of the yellow and green to neutralize under-eye redness. I found the powder to be very light and definitely felt like my face was more even-toned after.
The Under Eye Concealer & Highlighter is double-ended with little wands for application. I found the concealer to be pretty good, especially with a little powder to seal it. On the other hand, not sure if I'll ever really use the highlighter. It has a little too much shimmer to it, and perhaps could be used in the corner of the eye to brighten. It says it can also be used as an eyeshadow base, which I think I'll try sometime.
Did I mention I have a somewhat irrational fear of liquid eyeliner? I decided to be brave and give this a try. For a total novice like me, I found it very easy to apply using shorter strokes (i.e. I didn't end up with it all over my eyelid!) The application was also very smooth and didn't pull on my skin. It dried very quickly and lasted all night without any problems. I was thrilled that my attempt went so well. :)
I also tried the eyeshadow, using the eyeshadow brush to apply. I found it to be pretty pigmented and blended nicely. It was still wearing well at the end of the night, which was impressive to me seeing as I tend to forget I'm wearing make-up and rub my eyes. I was keeping the look pretty subtle, but here's what the end result looked like. Based on the number of compliments I received on Friday night, the make-up was looking good! I'm no cosmetics expert, but overall I'm very happy and can't wait to try out other things from the line.